Introduction to Zentangle®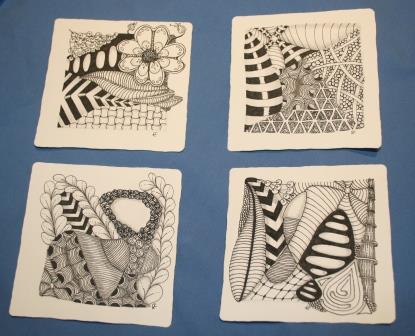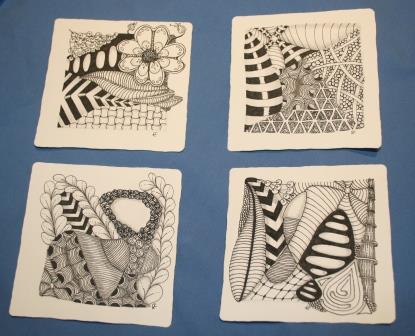 Introduction to Zentangle®
Come and entangle yourself in beautiful art created by you! This workshop is for everyone as no drawing experience is necessary. Zentangle® is a fun, easy-to-learn and relaxing way to create beautiful abstract images by drawing structured patterns, and will be taught by a Certified Zentangle Teacher (CZT). Zentangle is an easy-to-learn method of pattern drawing that helps to reduce stress while promoting creativity.
Through a defined step by step method, you will find Zentangle® also helps to increase focus and creativity and the pleasure in creating something unique and exquisitely beautiful.
If you are into adult colouring books then Zentangle is the next step as you create your own patterns that you can then colour in if you wish to.
As all materials will be provided (including a Zentangle® Starter Kit for you to keep) all you will need to bring along is your imagination and curiosity. There will also be an opportunity to buy pens and drawing materials at the end of the session so you can create additional tangles at home. Refreshments (tea, coffee, homemade cake) will also be provided.